Dittrich Furs has been in business since 1893 and is the United States leading fur retailer. In our fifth generation of ownership we are Detroit's oldest family owned business. Our merchandise selection includes only top quality garments and accessories from the world's finest manufacturers and Designers in fur. Dittrich's reputation for product excellence and customer service is internationally renowned. Fashionable garments from Dittrich Furs hang in the closets of women and men with the most exquisite of tastes.
There is NO Question. We offer better selection, price and service than ANYONE!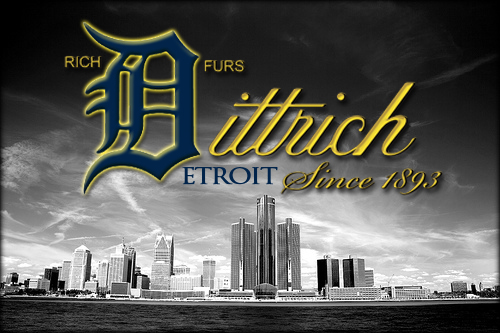 EXPERIENCE THE QUALITY, SERVICE & HONESTY
OF DITTRICH FURS
124 Years of Service & 5 Generations of Experience
HIGH FASHION FURS, SHEARLINGS & FUR-TRIMMED LEATHER
WOMEN'S
 Plus, Regular & Petite sizes
MEN'S COATS & JACKETS
Largest selection in the U.S.A.
BOUTIQUE ITEMS
Hats and Accessories
Custom Designs
Made To Order
Fur Services
Cleaning, Storage, Repair & Alterations