Dittrich Furs has been in business since 1893 and is the United States leading retailer and servicer of Fur and Natural Material outerwear. In our fifth generation of ownership we are Detroit's oldest privately-held family owned business. Our merchandise selection includes only top-quality garments and accessories from the world's finest manufacturers and Designers. Our EXPANSIVE collection includes everything from everyday casual wear to formal elegance to stand-out high fashion to fit every lifestyle, occasion and budget. Additionally, we offer custom design services to create the outerwear fashion of your dreams. You'll be sure to find the style that fits who YOU are.
The Dittrich family is committed to offering the largest selection of the highest quality products at the unquestionably best prices accompanied by the best service available.
We invite you to stop by, have some fun, and browse our massive showroom today.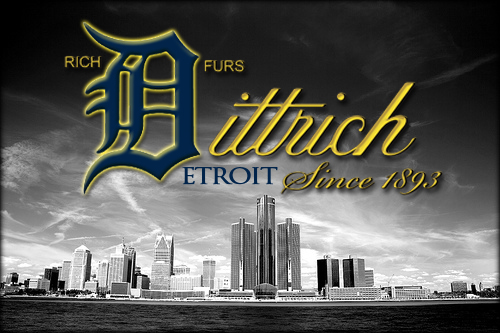 EXPERIENCE THE QUALITY, SERVICE & HONESTY
OF DITTRICH FURS
130 Years of Service & 5 Generations of Experience
HIGH FASHION FURS, SHEARLINGS & FUR-TRIMMED LEATHER
WOMEN'S
 Plus, Regular & Petite sizes
MEN'S COATS & JACKETS
Largest selection in the U.S.A.
BOUTIQUE ITEMS
Hats and Accessories
Custom Designs
Made To Order
Fur Services
Cleaning, Storage, Repair & Alterations