Fur dominates the scene this fashion season, covering not just the models but major magazine pages and TV screens. These furs take shape with a modern twist. No longer a fur only worn to expensive dinners or high mass; it's fur for the truly post-modern age: a style that combines elegance and verve. Modern designers use fur to create high-fashion in nearly every type of garment; they use fur not only in the traditional fur coat but to trim "ready to wear" garments, even pullover sweatshirts. Fur weaves its way into suits, dresses, sweaters, tank tops, vests, capes, skirts and pants. For a new look this summer, fall, or winter, fur is at the forefront of fashion.

Over 300 top name designers use fur in their collections, and their innovations dance across runways, fashion magazines, and city streets. It is easy to understand the growing popularity of fur when you see the fashions created using this versatile material. Practicality and warmth are a given, but it's the excitement, style, and look that create high-fashion, making fur the cover-up choice for the new millennium.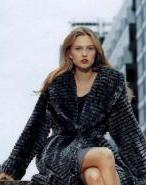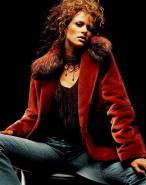 Hollywood's elite wear fur for every look and occasion, wrapping themselves in evening glamour or high-octane urban chic. Kate Hudson, Cuba Gooding Jr., Jennifer Lopez, Renee Zellweger, Kid Rock, and Sarah Jessica Parker recently made dramatic entrances in fur. TV shows, movies, and music videos feature fur-clad stars. The Oscars, Grammy's, MTV's Video Music Awards, Billboard Music Awards, the Golden Globes, and the SAG Awards are accessorized with the excitement of fur.
Modern women and men lead diversified lives, racing from car pools to board rooms, and require furs as diversified as their lifestyles. Choices in fur range from the naturally nonchalant to the eminently elegant. Furs are available in very relaxed styles, such as Beaver used in parkas. Anoraks and ponchos are perfect for casual wear or courtside at the Palace. A shaped black mink vest, fur-trimmed jeans or colorfully fur-trimmed platform shoes are perfect additions to an ensemble for an evening of hitting the dance clubs. On the elegant side, furs in Sable, Lynx, and Fisher, or perhaps a velvet wrap lavishly trimmed in fur, are perfect for a black-tie event or a show at the Fox Theater.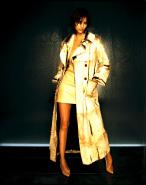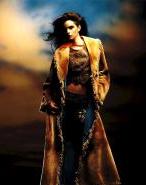 Fur accessories in vivid colors and creative styles are also versatile enough to dress up or down, proving that even just a touch of fur can go a long way toward more vibrant fashion. Anyone can obtain beauty within a budget with fur handbags, purses and strap handles, hats, capes, shawls, scarves, cuffs and gloves, even funky fur-trimmed boots and shoes. There is an accessory for every occasion and outfit in every type of fur and pattern.
Collections this year mix the spirit of youthful energy with the timeless beauty of fur. Whether the revelation of deep blue mink urban wear or the elegance of Russian Sable, a blaze of modern fashion emerges for the lifestyles of the New Millennium.